Complete School Package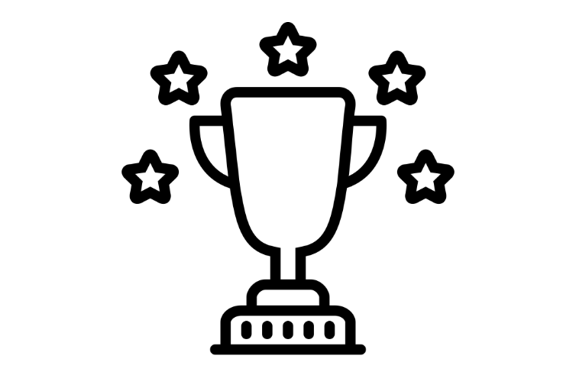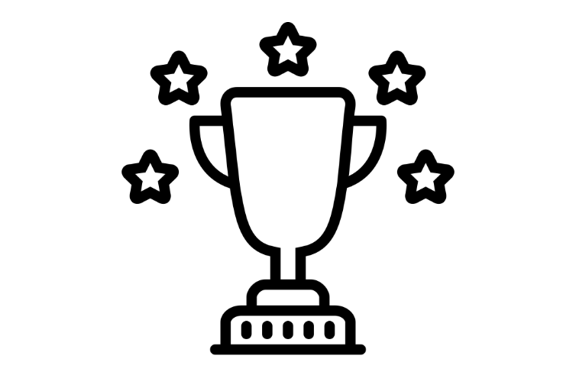 Complete School Package
Our ultimate package. For applicants just beginning the process, and those who leave nothing to chance when assembling a flawless application.
You get all our best products, but in this package they are even more powerful because we ensure that every aspect of your application – from your resume to your recommendations to your essays – tie back to your unique personal narrative that we craft together. We don't just edit your work; we guide you in the art of crafting a compelling application from the ground up.
Add schools and save:
School: $4200

Schools: $5550

Schools: $6750

Schools: $7750

Schools: $8750 <-Our most popular option!

+ Schools. add $1000 per school
To assist you from start to finish in crafting a powerful, credible application that will give you the best chance of admission, we offer the following comprehensive package:
PHASE I: VISION BUILDING
STEP 1: Vision Exercise
We start with one of the most popular career-visioning exercises at HBS and Stanford GSB. You complete two fun, creative tasks designed to illuminate the hidden themes and dynamic tensions in your personal and professional life. The results of these exercises will help clarify pre-MBA career options worth pursuing and will help us understand how to best advise you.
STEP 2: Introduction & School Selection
We then discuss your background, goals for business school, and career aspirations. We offer our insights on what early careers in each field would feel like, and how they would eventually lead to business school. We then suggest a list of MBA programs for you to target.
PHASE II: GMAT / GRE BATTLE PLANNING
Complimentary Only on Packages of 3+ Schools
STEP 1: Material Recommendation
If you haven't already taken the GMAT or GRE, we provide objective advice on which third-party study books are best for each test, as well as best practices for using them in order to raise your score in the shortest amount of time.
STEP 2: Study Planning
We build a custom test-prep study plan around your timeline, helping you identify and mitigate your weaknesses in the shortest amount of time.
STEP 3: Test Coaching
To maximize the effectiveness of your study time, we teach you the best ways to retain the information you learn, maintain composure through the test, and achieve the highest score. We even discuss what to eat and wear on test day.
STEP 1: Narrative Exercises
We send you a series of exercises based on the Harvard Kennedy School's latest research on personal narrative, political campaigning, and public speaking. These forms are designed to tease out the inspirations and motivations that underlie your previous career choices, and link them to your future aspirations.
STEP 2: Review and Ideation
We then take your completed exercises and existing resume, and teach you how to construct a narrative story arcs that will tell your authentic story in the most compelling way. This is a highly personal and creative process. Each narrative is work-shopped one at a time, and is not the cookie-cutter result of some computer read-out. This gives you the confidence of knowing that your narrative will be totally original.
STEP 3: Instruction and Coaching
Over the phone, we walk you through our materials on personal narrative and political campaigning. Through this instruction, you will understand what separates a good narrative from a great one, as well as the psychology of how the admissions directors will read and interpret your application. We then apply these learnings to your particular business school application and future career aspirations, taking your questions along the way.
STEP 4: Narrative Selection and Honing
Together we create 2-3 compelling personal narratives for your unique application. We run through their relative merits, why each is compelling, how each will be interpreted by the admissions committee. We workshop the narratives together over the phone until we decide on the one that is the most compelling and authentic for your application.
STEP 5: Application Gameplan
In our final call, we discuss how you should weave your new compelling and authentic personal narrative into your business school applications and any future job applications. By working this way, you will ensure you are telling the best, most-purposeful personal story before you even write a single word of your application, minimizing the amount of time wasted in the application process.
PHASE IV: RESUME OVERHAUL
STEP 1: Coaching & Construction
We then provide you with our custom guide to writing a knock-out resume, complete with worksheets you can use based on your narrative.
STEP 2: Template Make-over
We then use your new narrative to overhaul your resume. Where applicable, we provide school templates for you to use to emphasize your commitment to your dream school. After initial formatting corrections, we suggest strategic edits that will enhance your ability to showcase your narrative in the most persuasive way.
PHASE V: RECOMMENDERS
STEP 1: Identification
We conduct an analysis of your professional and community networks to identify the individuals best positioned to champion your candidacy and tell parts of your personal story. With enough advanced notice, we are also able to offer advice on how best to cultivate relationships that will yield excellent recommendations.
STEP 2: Dossier Building
Using a proven template, we help you build dossiers for each recommender designed to maximize the impact of his or her letter. These dossiers explain your overall personal narrative, the story that you would like your recommender to tell within it, and examples of your past superior performance under their supervision. Finally, we include tips that they can use to ensure that their letter does not paint you as having that most dreaded of attributes -- being "like many others."
STEP 3: Solicitation & Follow-up
We then strategize the best way of approaching each recommender, especially in those delicate cases where it is not widely known you are going to business school. We then make a plan for following up with the recommenders over time to make sure that their letter will be submitted on time.
PHASE VI: APPLICATION & ESSAYS
STEP 1: Brainstorming
Using your narrative, we brainstorm compelling essay topics, complete with poignant scenes from your past and themes from your personal story. We will help you get inside the mind of an admissions director to let you know which stories will be winners and which will flop.
STEP 2: Restructuring & Revision
After you take your first crack at the essay, we help you re-architect certain parts, using our training in storytelling and personal narrative, so the arc of your story is executed in the most compelling way.
Step 3: Editing
We edit your essays to perfection, checking for voice, style, and grammar.
Right before you click submit, we review every part of your document one last time in order to catch any errors and give you the confidence of knowing that your application is as strong as it can possibly be.
STEP 1: Custom Interview Dossier
We then comb back through your application and author a comprehensive report detailing the topics we anticipate the interviewer will cover. We provide specific questions we expect you -- in particular -- will be asked at your chosen schools, and share other common questions for your profile.
STEP 2: Mock Interview
You complete a 30-minute video interview with a member of our team. The interviews will be in the style of school to which you are applying, including "Hot-Seat / Admissions Committee-Style" interviews designed to closely simulate the experience at Harvard Business School, "Current Student-Style" interviews common at Dartmouth Tuck and Chicago Booth, or "Alumni-Style" interviews at Stanford GSB.
STEP 3: Mock Interview Debrief
We then provide detailed verbal feedback on your answers, advice for strengthening your responses, and "media coaching" to improve your interviewing presence.
STEP 4: Actual Interview Debrief
After your actual interview, we debrief the experience, share our thoughts on how it sounds like you did, and offer assistance in brainstorming any post-interview reflection or follow-up email.
Just in case. Complimentary Only on Packages of 5+ Schools
PHASE X: TIME TO CHOOSE
Lastly, we help you choose from among your admissions offers to land at the right school for you. Then the champagne pops.
Have a question about our services? Unsure which is right for you?
Note: Prices subject to change